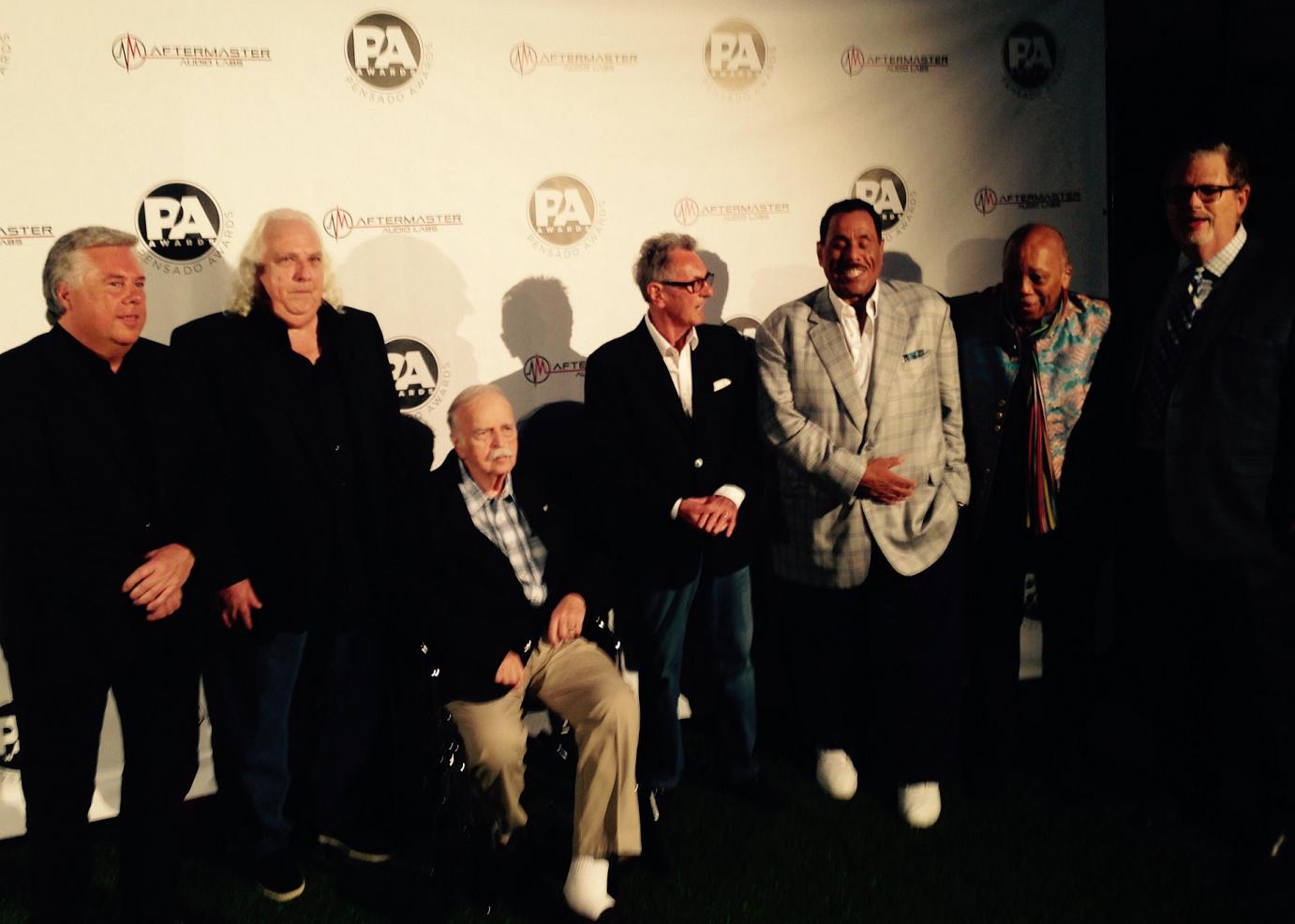 The ground-breaking and wonderfully informative hit IPTV show Pensado's Place hosted it's second annual Pensado Awards event to great acclaim on Sunday, August 30, 2015, at Sony Pictures Studios. We at StarChamber.TV are pleased to present to our viewers a look back at the evening's festivities in our ongoing celebration of the star-making wizards "Behind the Glass Curtain™"!
The Pensado Awards (sic "The Penny's") are an outgrowth of the sensibilities found throughout the web-series Pensado's Place. From the freshly-minted novice to the industry stalwart and across all demographics, music pros are finding new methods and new ways to reach audiences - and this night celebrates them all. "At the awards we highlight the brilliance and hard work of all those producers, songwriters, DJ's, engineers, mixers, 'live' `wizards and behind-the-scenes technicians in audio that often go unnoticed", says show producer and co-host, Herb Trawick.

The scale of this sophomore event was anything but 'sophomoric'. The affair was beautifully presented and the summer night's sky was challenged by the number of stars in attendance! Among the show-stopping presenters for the festivities were Quincy Jones, Randy Jackson, Chris Lord-Alge, Young Guru, Al Schmitt and many, many more.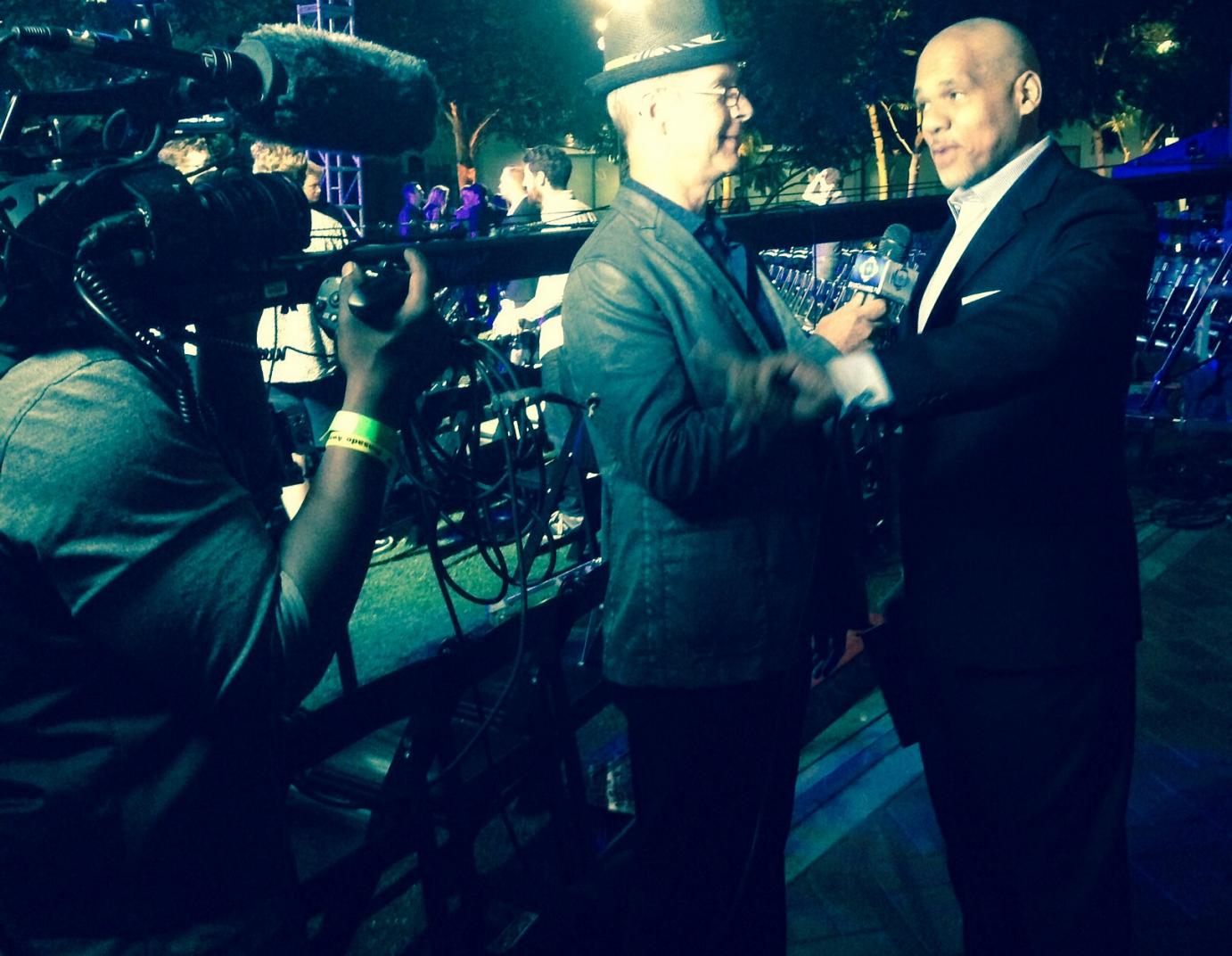 On hand to document the event for StarChamber.TV's coverage, were Peter Doell - host of the show Inside The Star Chamber as well as Tony Shepperd, himself the host of the upcoming hit show Tech Breakfast. As both are long-standing industry talents themselves, they were able to coax many of the evenings' heroes in front of their microphones.
"Whom have you seen here tonight that you'd KILL to make a record with" was a favorite question asked throughout the star-studded evening - with almost as many different answers as there were guests on hand!!
Certainly the most memorable point of the evening, was Ed Cherney's (who this week won an Emmy for his work on HBO's"Bessie") moving tribute to his mentor - and winner of the Pensado 'Giant' Award - Bruce Swedien. Also on stage to pay tribute to Bruce, were long-time collaborator and producer Quincy Jones, as well as Patti Austin and Siedah Garrett who regaled Swedien (and tickled the audience) with wonderfully funny anecdotes and recollections of sessions together over their long association.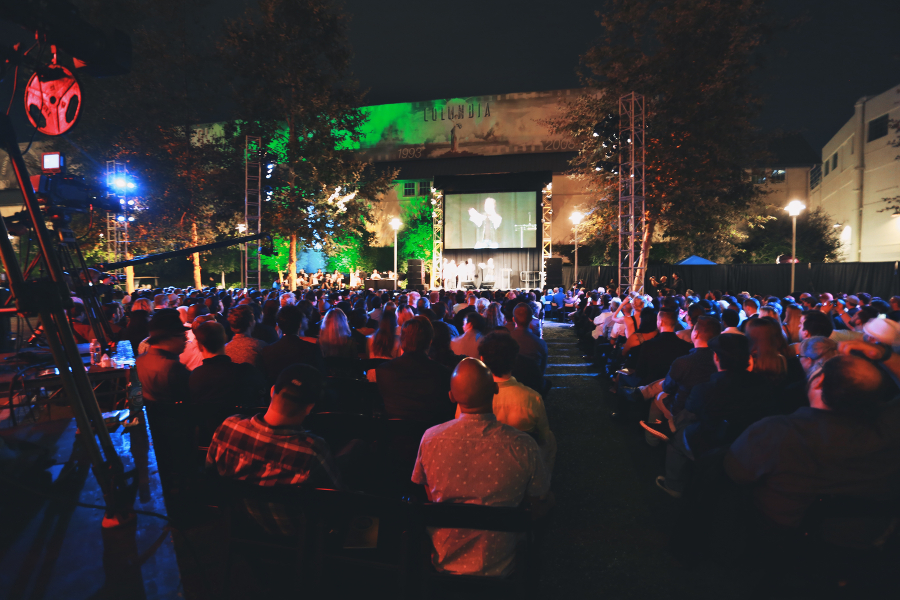 Other winners of the evening's prizes: Dave Reitzas (OMG! Miix of The Year), Manny Marroquin (Game-Changer of The Year Award), Gavin Lurssen (Master of Mastering Award), Fred Archambault (Excellence in Live Sound Award), Berklee College of Music (Pensado's Educator Award), Native Instruments (Herb Trawick Excellence in Audio Innovations) and many others to wonderfully deserving and talented professionals in attendance.
The lead-horses pulling the sleigh this fine evening were Presenting Sponsors AfterMaster Audio Labs, who, alongside Title Sponsors Vintage King, Audio-Technica, the Blackbird Academy, Recording Connection and iZotope, had their achievements touted and some displayed their wares. Rounding it out, two additional levels of sponsors were on hand to underwrite and support the evening's celebration.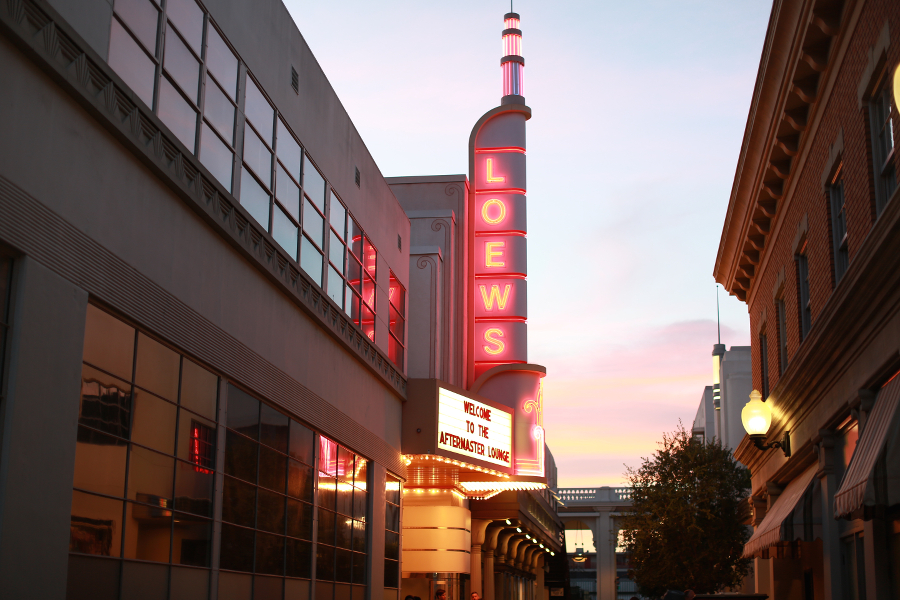 Larry Ryckman, Shelly Yakus and the AfterMaster crew were ensconced in their own "AfterMaster Lounge" - aka the Rita Hayworth Theater - and more than just a VIP 'hang, they generously put on a display of their technological prowess for curious event-goers.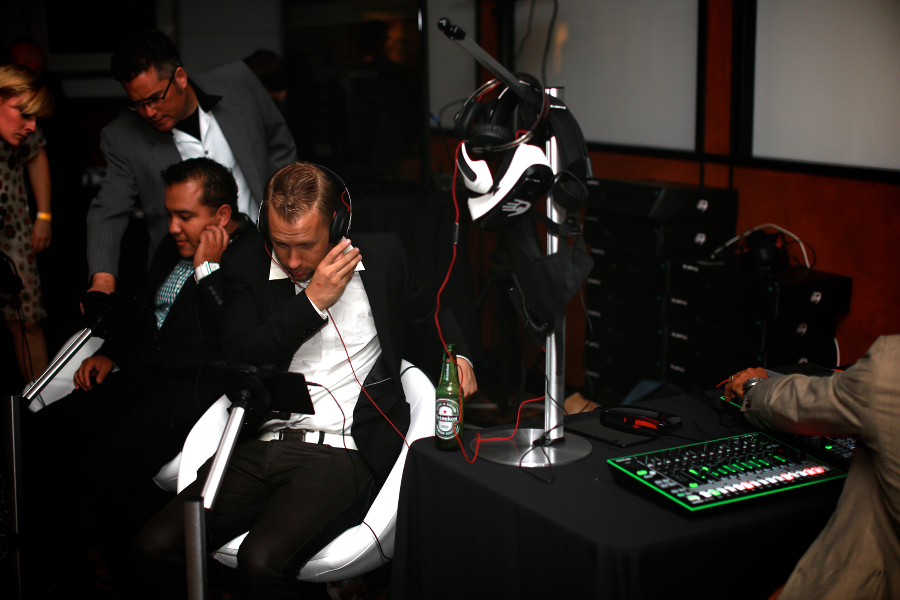 Offering far more than the generic 'presets' for mastering, the company has invented an amazing process which makes musical program material….well, more! More depth, more detail, more loudness, more excitement. They have hit pay dirt and are taking it to every cell phone, hearing, aid, TV set and so on.
We wish our pals continued success hosting this important event. It's a much-deserved pat on the back to the
Stars Behind The Stars.
---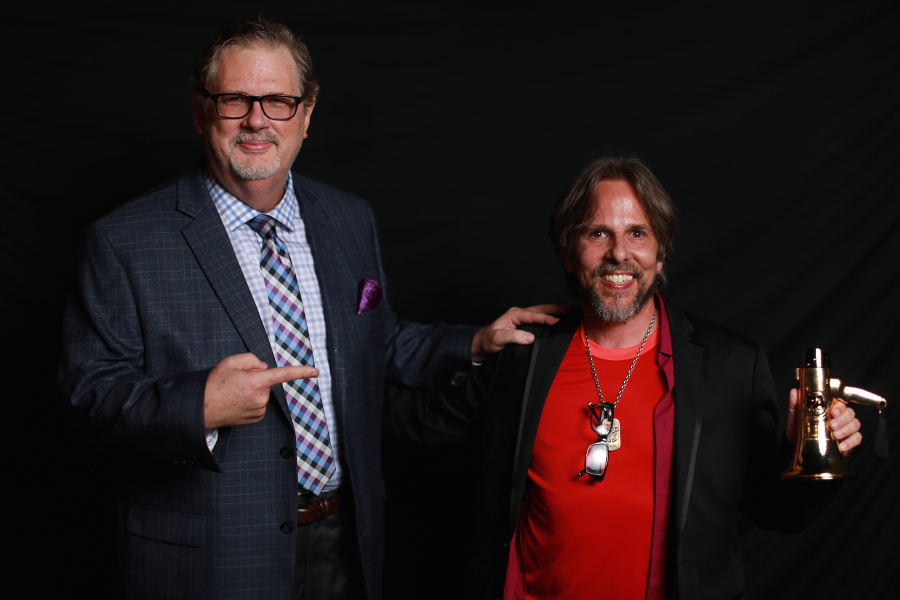 OMG! Mix of the Year - Pro designation for major label releases
NOMINEES:
Dave Reitzas - "Earned It"

Manny Marroquin - "See You Again"

Serban Ghenea - "Uptown Funk"

Jason Hall - "Girl Crush"

Spike Stent - "Uma Therman"
WINNER:
DAVE REITZAS - "EARNED IT"
---
Game Changer of the Year Award - Production with national impact
NOMINEES:
DJ Mustard

DJ Ali

Serban Ghenea

Manny Marroquin

Steve Fitzmaurice
WINNER:
---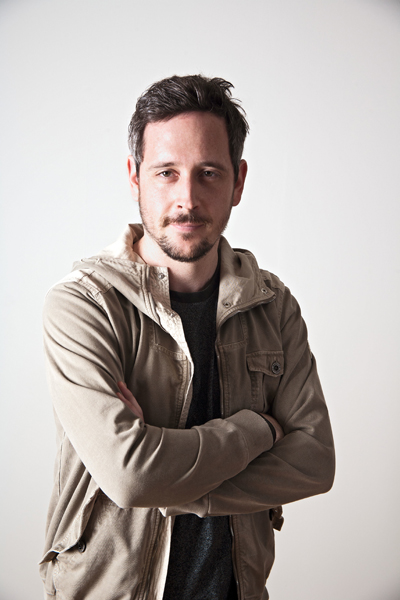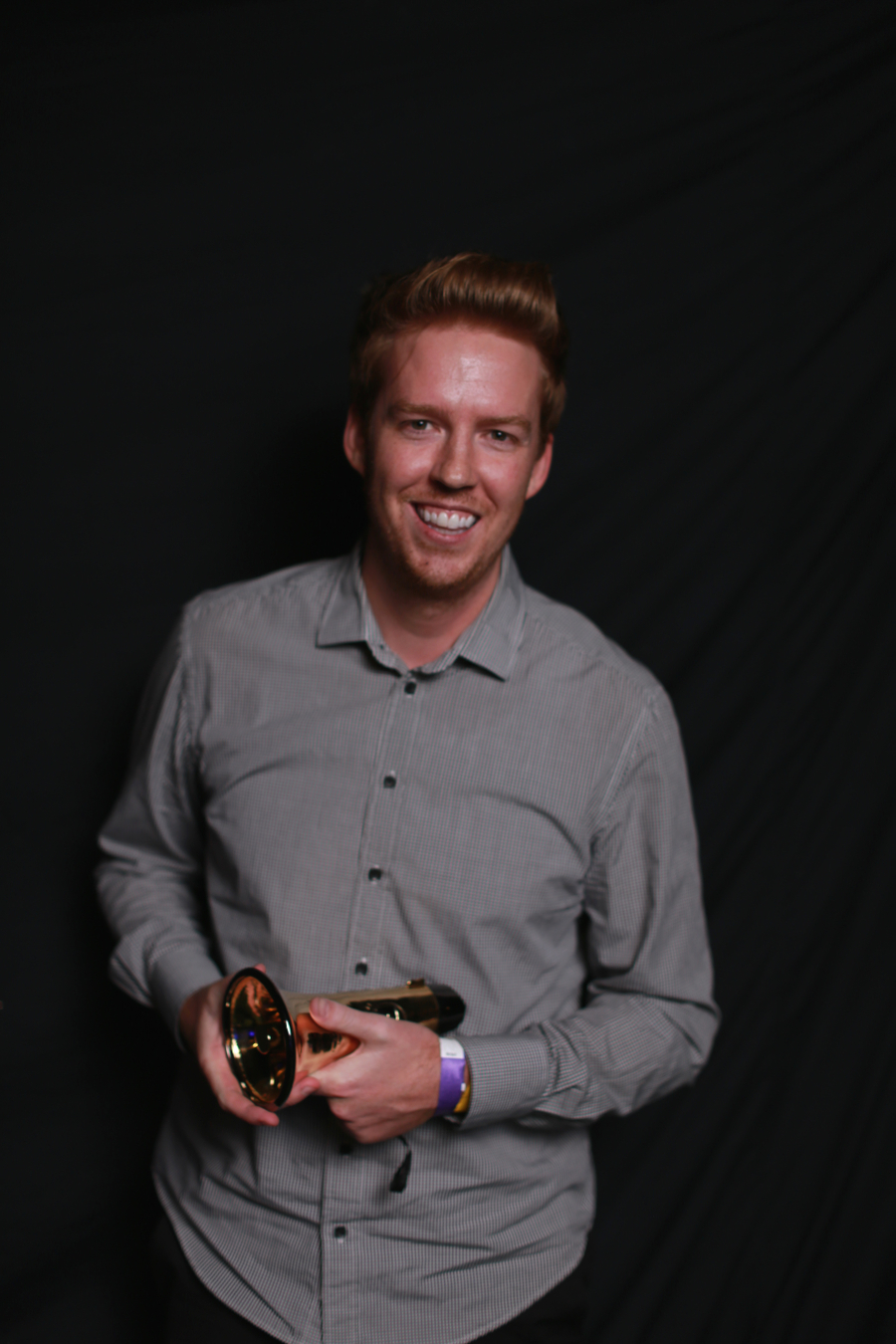 Break Thru Songwriter - Song writer designation for impact song
NOMINEES:
Liz Rose - "Girl Crush"

Savan Kotecha - "Love Me Like You Do"

DJ Frank E - " See You Again"

Jeff Bhaskar & Mark Ronson - "Uptown Funk"

Noel Zancanella - "Maps"
WINNER:
DJ FRANK E - "SEE YOU AGAIN" & NOEL ZANCANELLA - "MAPS"
---
Master of Mastering - Mastering engineers award
NOMINEES:
Gavin Lurssen

Tom Coyne

Chris Athens

Dave Collins

Herb Powers
WINNER:
---
Tracking Engineer - Tracking engineers awardeers award
NOMINEES:
Clint Gibbs

Ann Mincieli

Cole Nystrom

Josh Gudwin

Brian Springer
WINNER:
---
Best Non-English Song - International Foreign Language award
NOMINEES:
Ethnik Funk - Gaurav Dayal

Est-ce que tu m'aimes - Maître Gims

Unter Meiner Haut - Gestört aber GeiL

Escreve Aí - Luan Santana

Een Ster - Stan Van Samang
WINNER:
ETHNIK FUNK - GAURAV DAYAL
---
Outstanding Brand - Brand or entity espousing best audio practices
NOMINEES:
iZotope

Clair Brothers

Fab Filter

Focusrite

Apogee
WINNER:
---
Break Thru Mixer Award - Award for non-major label mix
NOMINEES:
James Royo

Aubry "Big Juice" Delaine

DJ Pooh

Felix Jaehn

Rob Kirwan
WINNER:
---
Live/FOH - Excellence in live or Front of House sound
NOMINEES:
Ross Hogarth - Van Halen

Fletch & Michael Bernard - The Voice

Fred Archambault - Last Call with Carson Daly

Paul "PAB" Boothroyd - McCartney Live

Daniel Green - Coldplay Live
WINNER:
---
Spin Doctor DJ Award - Outstanding DJ award
NOMINEES:
Major Lazer

DJ Snake

Above & Beyond

Afrojack

Zhu
WINNER:
---
AIR Award (Best Assistant, Intern or Runner)
NOMINEES:
Jordan Pollack

Michael Messina

Andy Jimenez

Hunter Green

Paul Ramirez

Jake Kiyokane
WINNER:
---
Outstanding Achievement in Sound for Visual Medium Award
NOMINEES:
Last Call with Carson Daly

Empire

Nashville

The Voice

Darryl's House
WINNER:
LAST CALL WITH CARSON DALY
---
Pensado Giant Award - An icon in the industry
NOMINEES:
Leslie Ann Jones

Bruce Swedien

Ed Cherney

George Massenburg

Andy Wallace
WINNER:
---
Dave Pensado Educator Award - Excellence in audio education
NOMINEES:
Berklee College of Music

New Look Foundation

The Blackbird Academy

USC Thornton School of Music

Beat Factory
WINNERS:
BERKLEE COLEGE OF MUSIC & NEW LOOK FOUNDATION
---
Herb Trawick Visionary Award - Excellence in audio innovation
NOMINEES:
Sennheiser

AfterMaster

Native Instruments

Periscope

Oculus
WINNER: