Cloudy skies and a touch of spritz didn't dampen the spirits at Camp Starchamber today! We had a smaller crowd due to the near-arctic conditions - 69º at lunchtime on the patio...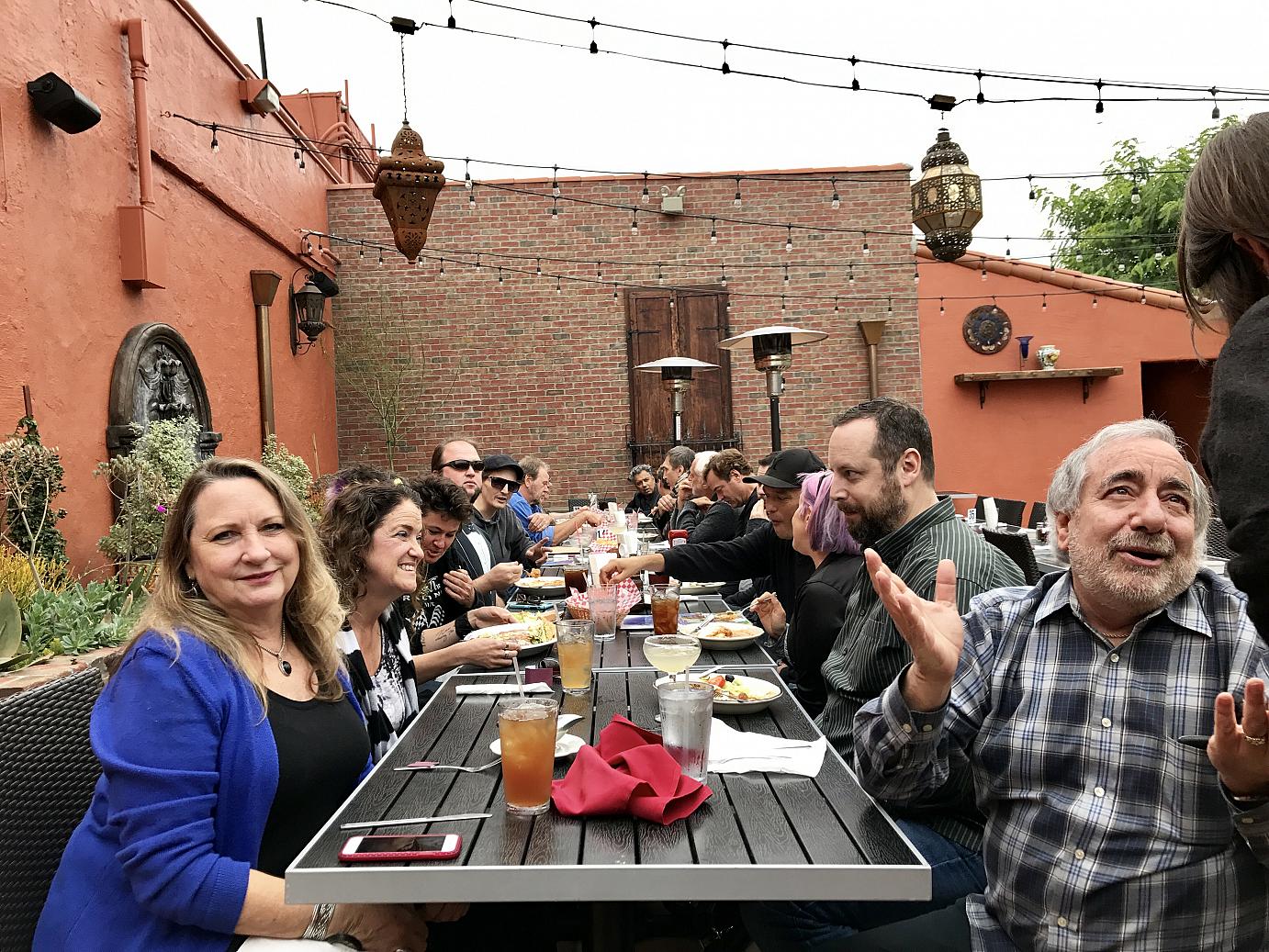 Among today's newbies were studio owner and hitmaker Skip Saylor, and musician extraordinaire Robbie Buchanan. Producer Jack Douglas had just returned from NYC and was gonna be back on a plane tomorrow, he told me. He asked if Geoff Emerick (see Lunch Bunch Report #2) had told me about their raucous dinner at Ago last week with Warren Huart - which evidently was a scream!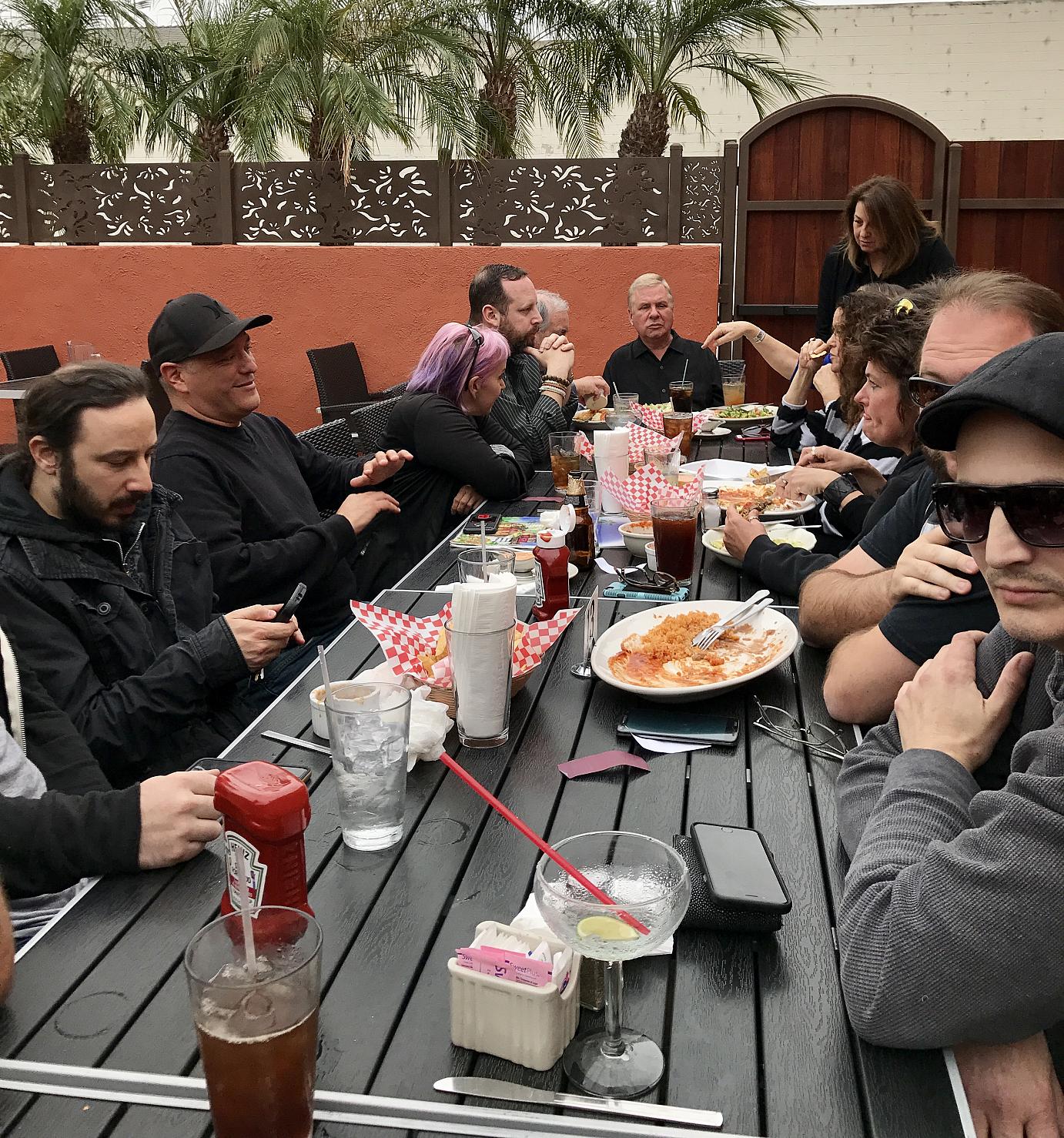 Dear pal Bob Olive showed up with a VIRGIN copy of Brian Auger's "A Better Land" LP to give to me. He saw my post on Facebook some weeks ago when CJ Vanston, Nicole Slater & I saw Brian play at L.A. jazz club The Baked Potato - and thought I would dig it - and, boy, was he right!!! This began a discussion about vinyl among the few Mastering Engineers present: Warren Sokol, Maor Appelbaum and myself about the likelihood that vinyl is going to continue to grow.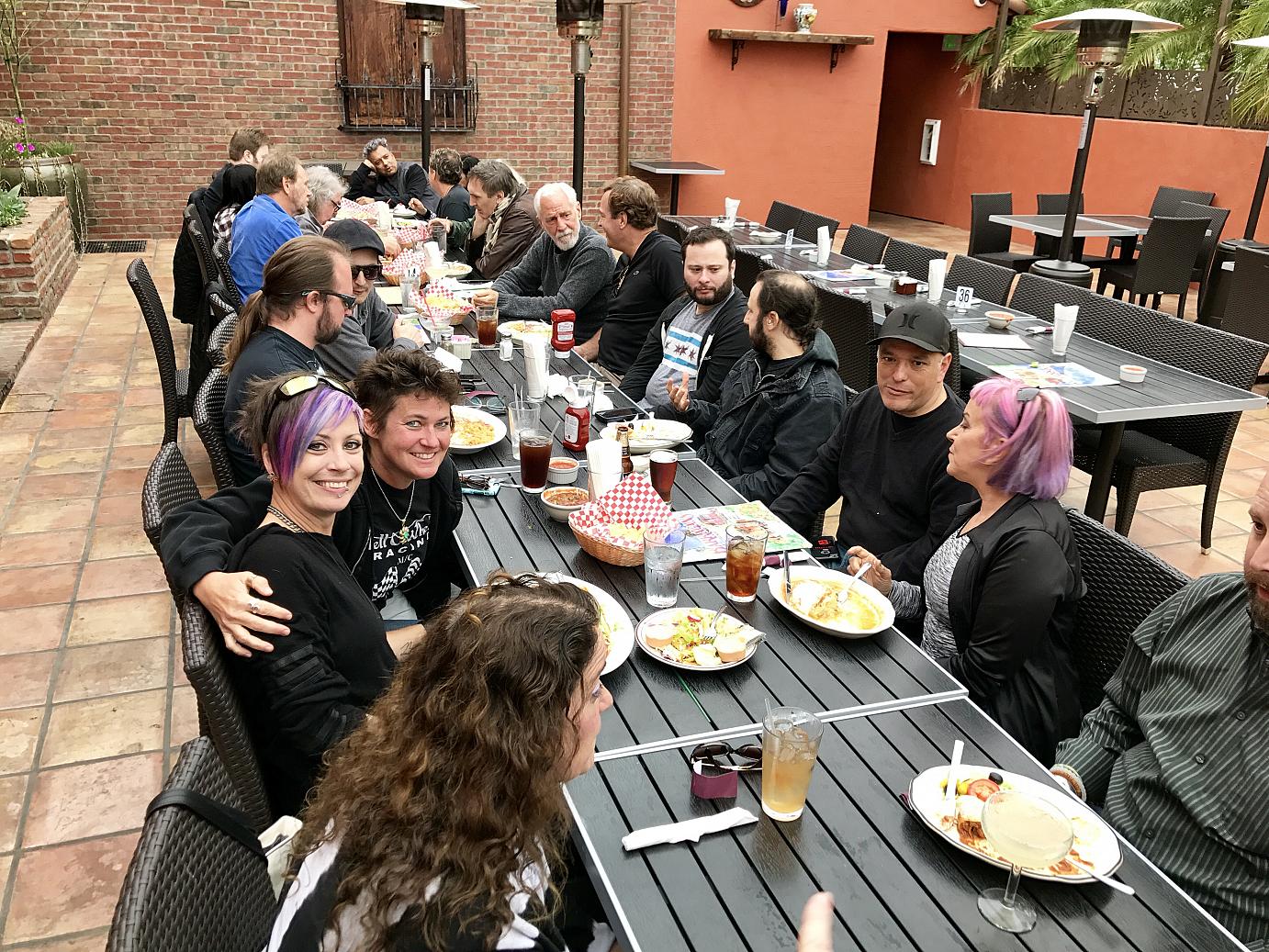 But we were all gassed to learn that Erin Alden's young son Ethan Michael Mora - of Cameron Crowe's 'Roadies' fame - who at age eleven (!) plays vinyl records every night at home!
Today's Starchamber Audio Lunch Bunch! — with Lenise Bent, Jack Douglas, EveAnna Manley, Mick Guzauski, Erin Alden, Maor Appelbaum, Candace Stewart, Warren Sokol, Robbie Buchanan, Jeremy Krull, Mike Wolf, Bob Olive, Skip Saylor, with Pete Doell and Eric Betelli at an undisclosed location in sunny Burbank, CA..
Who are the people attending the Starchamber Audio Lunch?
Only some of the most esteemed music-industry heroes to grace planet earth.
Recording Engineers
Record Producers
Gear Designers & Manufacturers
Tech Wizards
Studio Managers
Session Musicians

Listen to the pre-release Podcast of Inside the Starchamber's pilot episode featuring EastWest Studios Candace Stewart and Breath of Life Records Tony Shepperd.