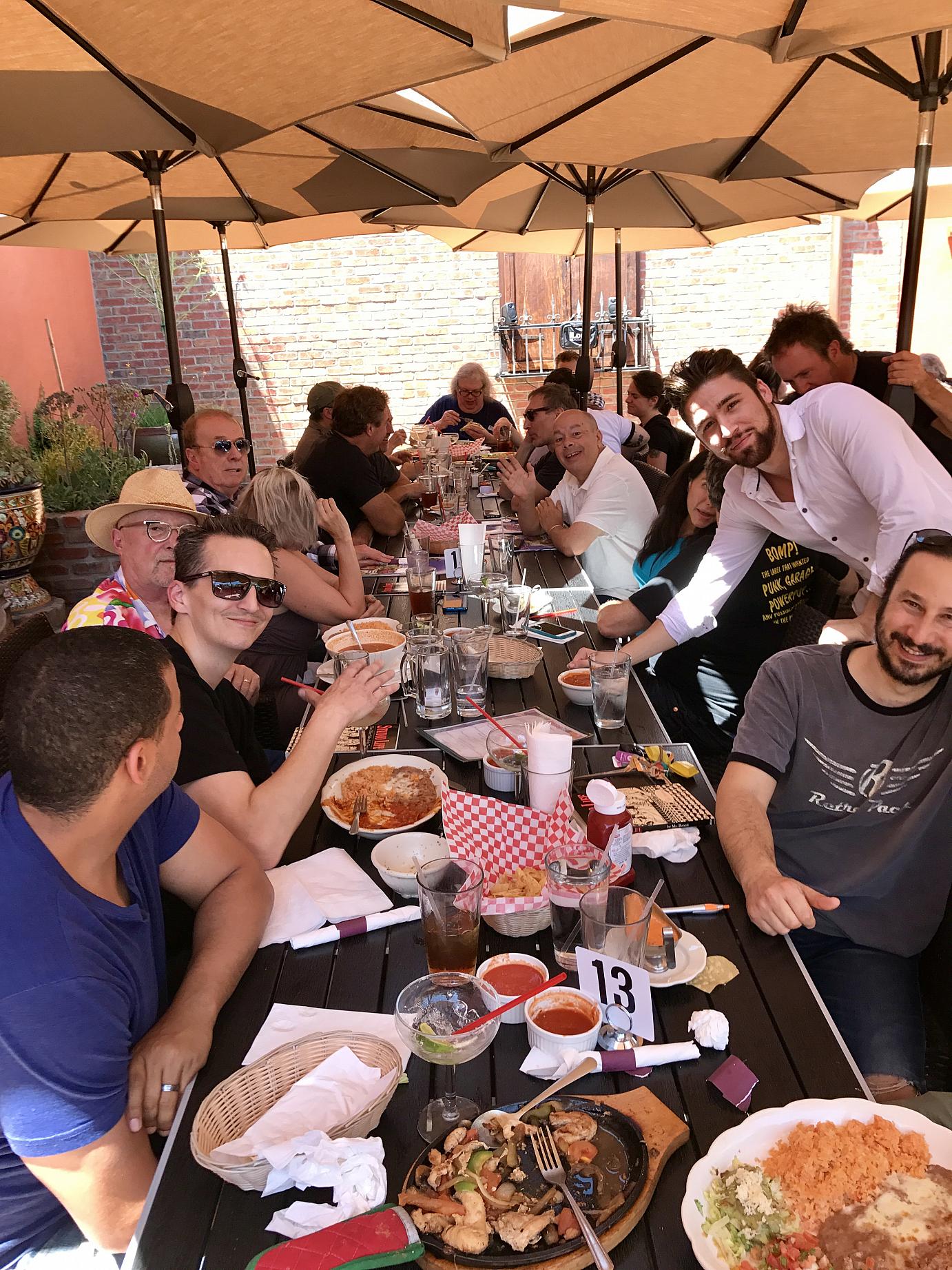 Well - today we had 50, just 1 shy of the record.

Mr. Bonzai (aka David Goggin) came for his innaugural visit - and I was jazzed that he had great time! Geoff Emerick held court for 2 hours, Jack Douglas had to bail at the last moment, but Mick Guzauski and wife - they're just REAL regulars now!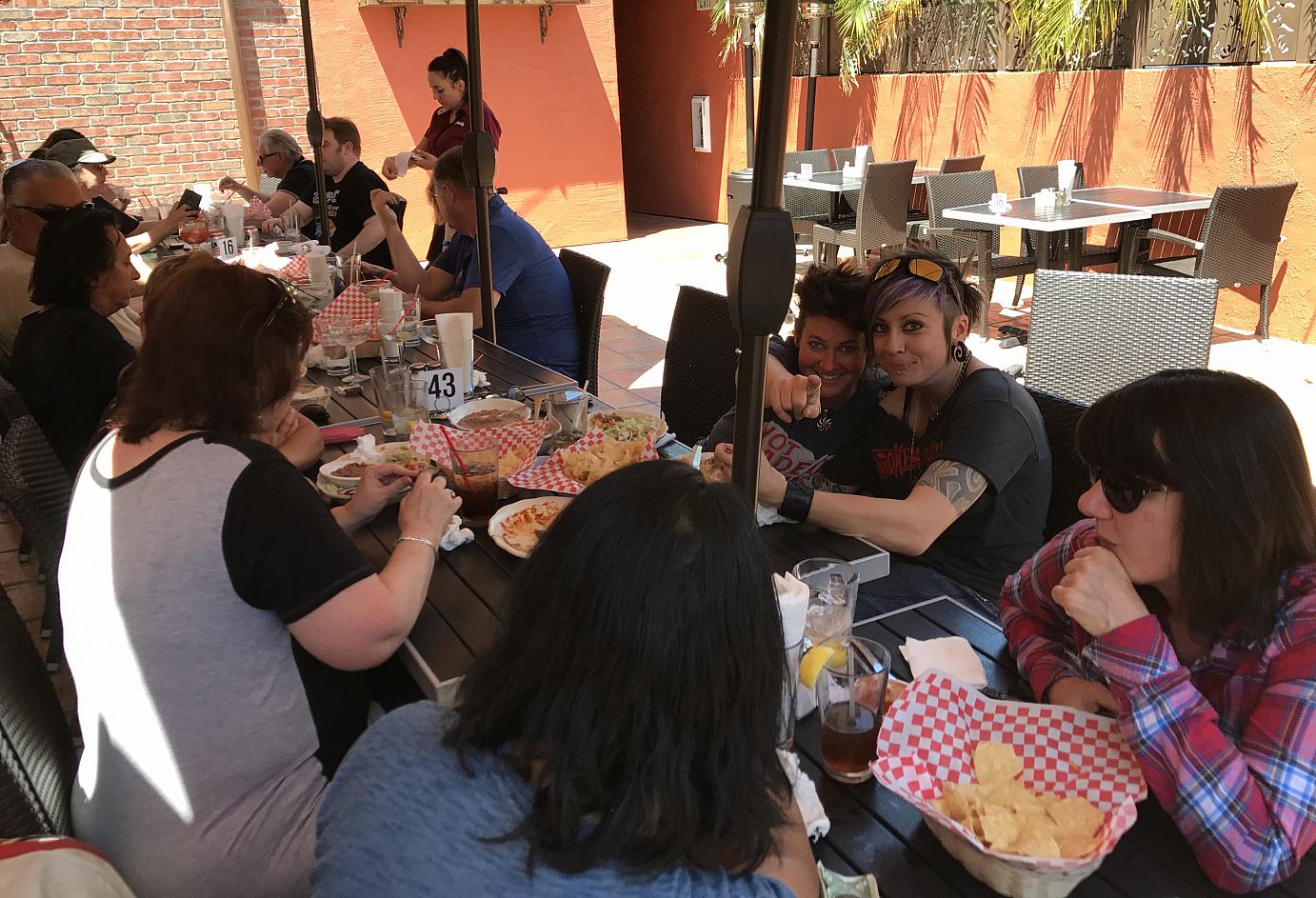 Here are three shots - it was almost 90º, but people hung out... we may need to convince the restaurant to get those 'misters' for us mad-dogs!
Bonzai brought a handful of copies of his book "The Other Side of The Tracks" (1984) to autograph & give away to some lucky diners.
Eric Betelli, editor/owner of Music Connection stopped by to schmooze AND drop off a dozen copies of the new issue for people to snap up! Another thing that I take as real validation of this thing.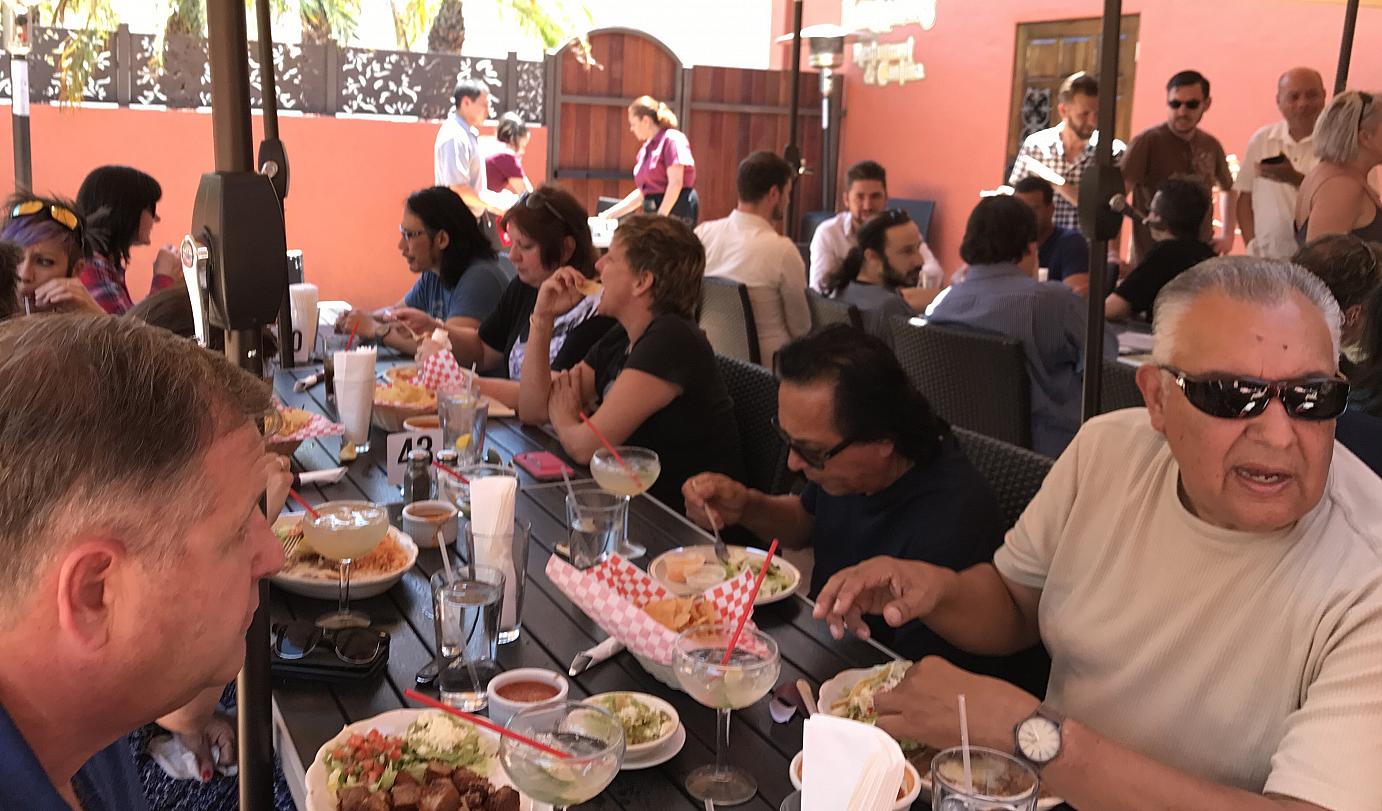 Today's Star Chamber Lunch Bunch! — with Mr. Bonzai, Geoff Emerick, EveAnna Manley, Rob Goodchild, Gary Myerberg, Warren Sokol, Maor Applebaum, Bill Smith, Mike Wolf, CJ Vanston, Randy Aronson, Nick Dofflemyer with Pete Doell and Eric Betelli at an undisclosed location in sunny Burbank, CA..